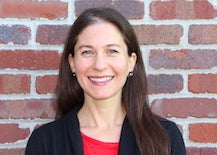 Pam Hoberman
Director, Research Operations
Faculty
Marsico Institute for Early Learning
What I do
Pam directs the Institute's resources. She oversees budgeting, payroll, tech, billing, procurement, payments, grants, contracts, and human resources. The Institute's main point of contact for hiring and personnel matters, Pam recruits, hires, onboards, transitions, and helps develop research staff in collaboration with the Institute's executive leadership. She handles the Institute's procurement and IT sourcing, as well as oversees its overall information security. She also drafts and negotiates service contracts. She serves as the main point of contact for administering the Institute's research grants and professional development contracts, with active involvement throughout the entire award lifecycle. Pam works closely with research leads to resource their teams and monitor progress on project milestones. She develops and implements strategic initiatives that advance the Institute's mission.
Professional Biography
Pam brings to Marsico more than a decade of experience in public service and nonprofits, with over five years of direct experience in this role alone. The former Director of New York City Labor Market Information Service, a nonprofit research consultancy operating out of the City University of New York, Pam ran the organization's day-to-day operations while also providing leadership to secure it a thriving future.
Pam received her Master of Public Administration degree from NYU Wagner and her undergraduate degree in Government and Politics and a Certificate in Women's Studies from the University of Maryland, College Park.