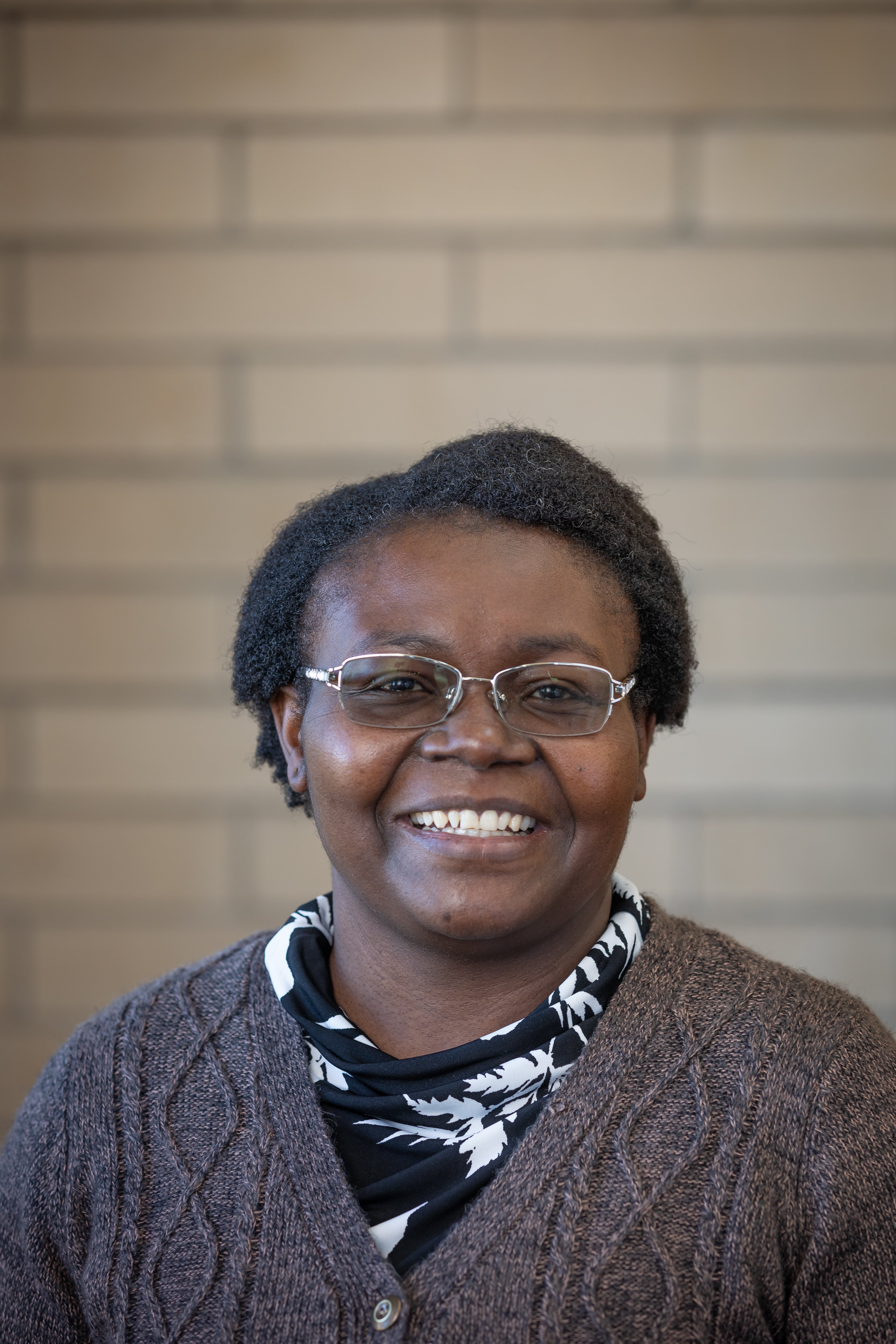 Lilian Linialy Chimuma
Visiting Teaching Assistant Professor
Faculty
Morgridge College of Education
Sie Complex, 2201 S. Gaylord St. Denver, CO 80208
What I do
Research is the heart of knowledge, policy, and community interests and as such, requires continuous appraisal to stay relevant to diverse, complex, and continuously changing societal needs and contexts.
Specialization(s)
indigenous research methods, Mixed Methods Research, quantitative research
Professional Biography
Lilian L. Chimuma, Ph.D. is an alumna of the Research Methods and Statistics (RMS) program at the University of Denver. She is also a Visiting Teaching Assistant Professor at the Josef Korbel School of International Studies where she teaches introductory statistics courses. Dr.Chimuma has a Master's degree in integrated mathematics from Miami University, Oxford, Ohio, and a Bachelor of Science degree from the University of Nairobi, in Nairobi, Kenya. As a student, Dr. Chimuma was a teaching assistant for many research methods courses including several quantitative methods courses (advanced, intermediate, and introductory), item response theory (a measurement class), and a mixed methods class. In addition to teaching at Korbel, she taught the quantitative research design course last Spring and the introductory statistics course for the education leadership and policy studies (ELPS) students last fall. Dr. Chimuma's teaching centers on the use and application of quantitative and mixed methods research in interdisciplinary contexts, with an emphasis on critical inquiry. Her dissertation addressed methodological issues on the application of research synthesis to mixed methods research (aka. mixed methods research synthesis). Her research interests explore the use and application of critical methodologies including culturally sensitive, indigenous, and equitable research and evaluation methods.
Degree(s)
Ph.D., Research Methods and Statistics, University of Denver, 2020
MA, Integrated mathematics, Miami University, 2012
BS, Statistics, University of Nairobi, 2007
Research
Current works 2021/2022
1. Collaboration project with Dr. Melisssa Terlecki: Literature review and data analysis to validate the revised metacognition awareness inventory scale with a plan to submit for publication and present at a national conference.
2. Individual Project: Book proposal on my dissertation work for mixed methods research synthesis
3. Collaboration with Dr. Fatuma Boru Guyo: A critical review on indigenous methods in Africa with the intention of developing a proposal for a large scale project and study on the development o indigenous methods specifically designed for informing research, policy, and practice in African contexts and hopefully other developing nations.
Areas of Research
metacognition and problem solving in mathematics
evaluation and developing countries
validating psychological measures