2022 MCE Hooding Ceremony Information
Hooding Ceremonies for 2022 doctoral graduates of the Morgridge College of Education are coming up soon! Please check back regularly for updated event information. 
On This Page
Ceremony Dates and Times
Important Safety & Attendance Information
Graduate FAQs (What to Expect)
Important: This page is currently being updated. Ceremony times are subject to change. If you are a graduating student, please look forward to a registration invitation and additional information via e-mail.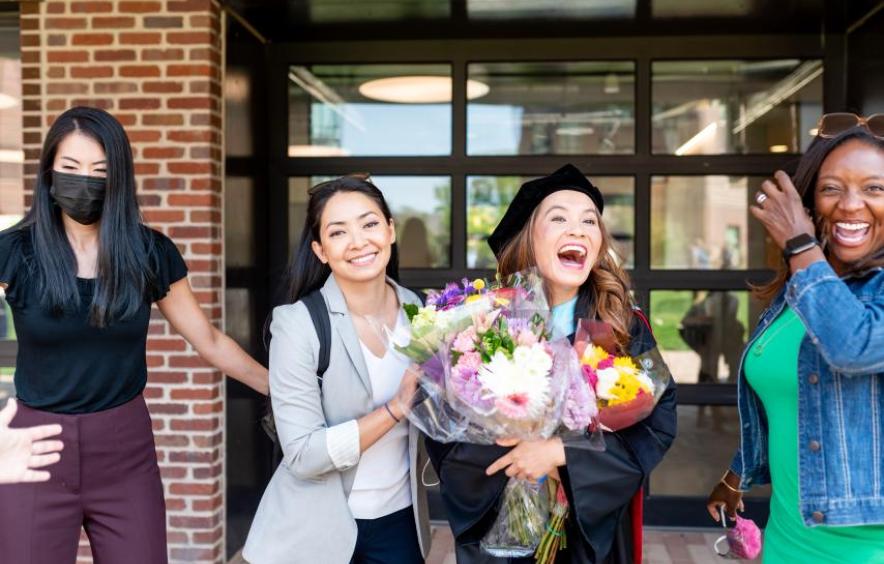 Ceremony Dates and Times
Spring 2022
The Hooding Ceremonies for Fall 2021, Winter 2022, and Spring 2022 graduates will be held on June 9, 2022.  
Schedule
10:00am - 12:00pm: All Programs
Tools
Live Stream: Visit the MCEatDU YouTube Channel on the day of the event.
Recordings: Please check back after the event.
Summer 2022
The Hooding Ceremony for Summer 2022 graduates will be held on August 19, 2022. Please check back closer to the event for schedule details.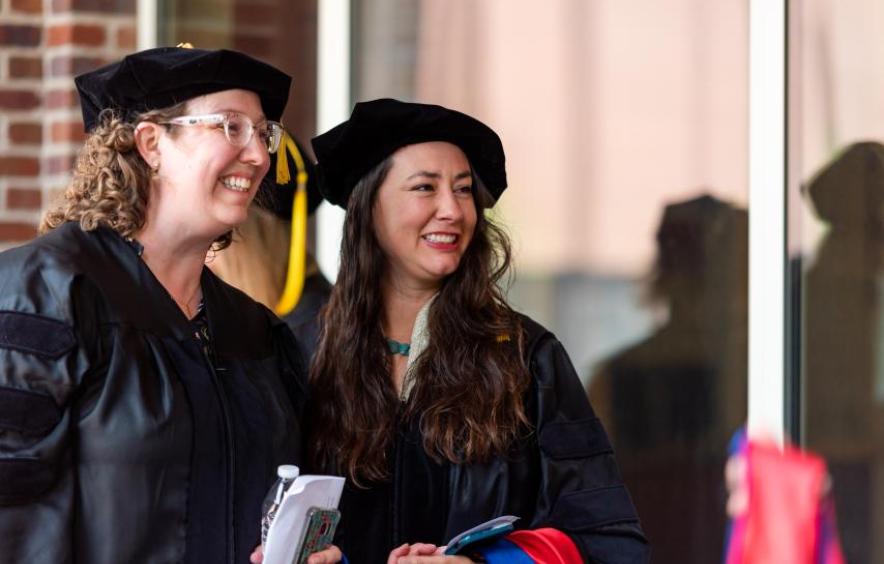 Important Safety & Attendance Information
DU Covid-19 regulations and limitations will apply to all ceremony dates. For daily updates on DU's current restrictions, please visit DU Coronavirus Alert Levels.
Steps to Attending in Person
Current DU Students 
If you are not "cleared" for campus access in PioneerWeb, please complete the necessary steps. If you are "not cleared" for campus access, you will not be able to participate. 
Guests and Former Students
Please complete the DU Visitor Survey before arriving on campus. They survey must be completed within 12 hours prior to the event. If you complete your survey too early, you will not be permitted to attend. 
For the question, "Please provide the name and email address of the DU employee who is coordinating your visit" enter:
First Name: Tamara 
Last Name: Tabb
E-mail: Tamara.Tabb@du.edu
For the question, "What building(s) and room number(s) will you be visiting?" enter:
Building Name(s): Ruffatto Hall
Room Number(s): 100
Safety Basics
The following guidelines are subject to change and were last updated on April 8, 2022.
Attendance is limited to: Participating doctoral graduates, supervising faculty members, MCE Deans, and event staff. Each graduate may invite up to 3 guests.
Watch Ceremonies Live
To view any of the MCE Doctoral Hooding Ceremonies, visit our MCEatDU YouTube Channel. Live streams will be available during each event. Recordings will be available after.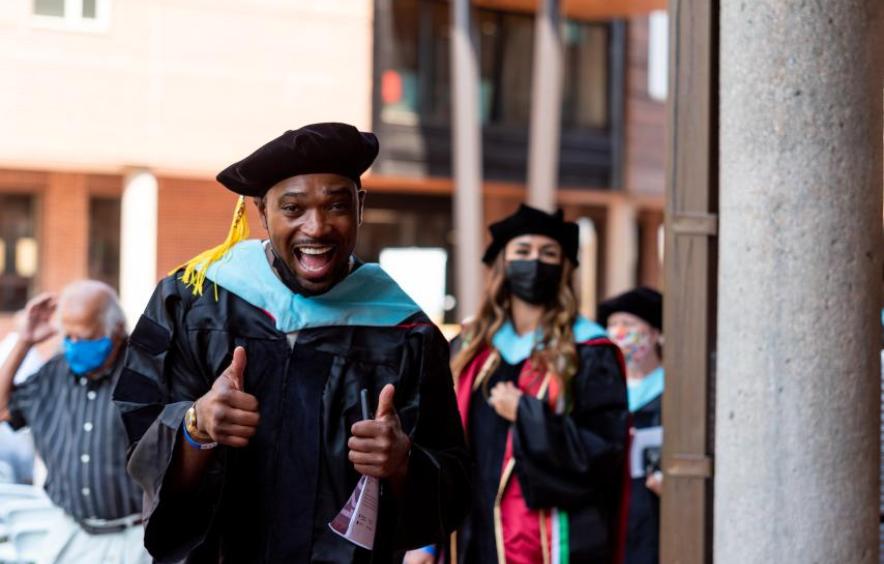 Graduate FAQs (What to Expect)
Please visit the DU Commencement portal for additional FAQs, including details on registering for graduation and ordering regalia.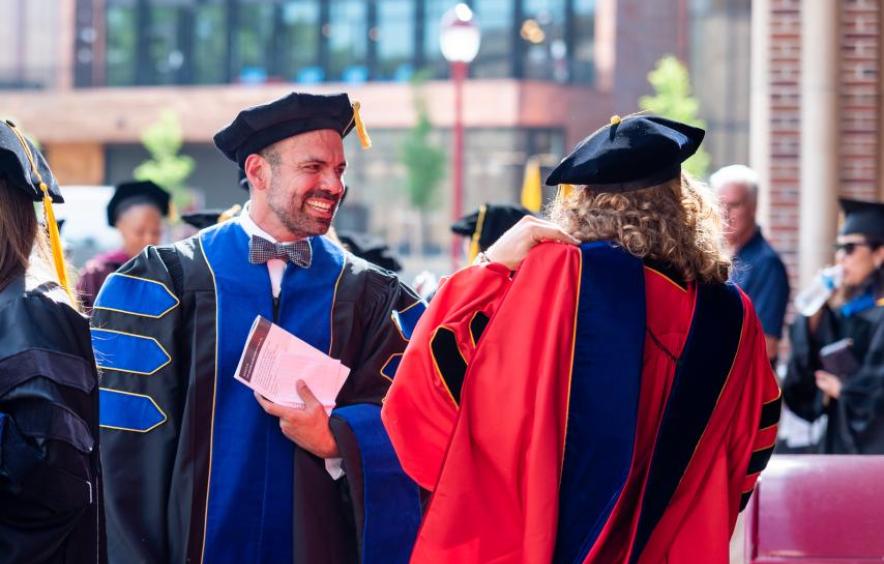 Graduation Regalia
Online ordering through the DU Bookstore will begin on Tuesday, April 12th. Please visit DU Commencement for information on ordering your regalia.