DU Eases Afghan Student's Escape with Family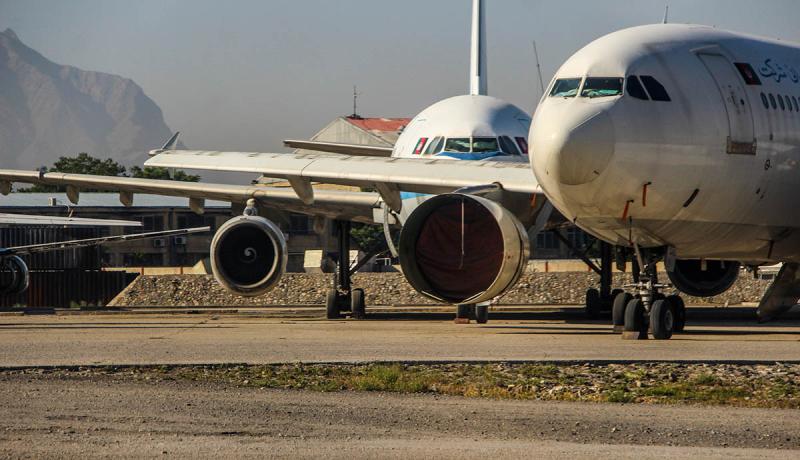 They thought he was a spy, so they set his car on fire.
Mohammad guesses where the suspicion arose. He spent his days traveling through provinces in Afghanistan, but in the evenings, he spoke English during calls with his colleagues at the University of Denver.
Mohammad was not a spy, but rather a manager of a gender-studies project and a DU doctoral student.
In May 2021, he was driving to his aunt's house when he noticed a 1997 Toyota in his rear-view mirror. At every turn, there was the Toyota. When he stopped to get water and juice for his children, the Toyota's occupants threw something under the car.
Soon Mohammad's vehicle was engulfed in flames. He rushed to get his children, breaking through the glass that trapped them. He can't remember everything that happened, but he recalls how panic overtook him. The car's charred remains deepened Mohammad's determination to get his family out of Afghanistan.
Before the pandemic, he was in the United States on a student visa, working toward his PhD at DU. In May 2020, he returned home when his mother fell ill. Suddenly, the visa process was more difficult, exacerbated by the pandemic.
"He consistently stayed a student. Amid this, despite very limited internet access, he continued PhD courses," says Kristina Hesbol, associate professor at the Morgridge College of Education.
After a long, drawn-out process, with the help of Hesbol and others, Mohammad and his wife obtained visas, but they couldn't secure visas for his children.
Soon Afghanistan's status changed. On July 8, President Biden announced a withdrawal of all U.S. troops from Afghanistan. The 20-year war ended, and the Taliban reclaimed power in a deal initially brokered by the Trump administration.
The directive was clear: All U.S. troops were to be gone by Aug. 31. As the deadline neared, chaos enveloped Hamid Karzai International Airport in Kabul with thousands desperate to flee.
In mid-August, Mohammad and his family started going to the airport daily, but they couldn't break through the crowds.
He kept his DU colleagues updated with text messages over WhatsApp. 
"I tried to get in."
"I couldn't."
"I went back home."
Amid the sea of civilians were armed soldiers. At first, they fired their guns into the air. But eventually, they lowered their guns to striking level. 
"At some point, there were so many gunshots that I could remember that people were either killed or wounded because they were trying to get to the airport door," says Mohammad, whose name has been changed to protect his family in Afghanistan.
The airport became a trigger for his four children, who feared the gunshots and tear gas. When Mohammad would mention going to the airport, his children cried.
"For a little bit of time, I used to hate myself knowing that my children are exposed to tear gas and so many bullets," he says.
He was close to giving up. But one evening, Mohammad got lucky. He left his family at a corner while he walked toward the airport. Passport in hand, he pushed through the crowd. This time, he made it to a U.S. soldier. After showing his documents, the American soldiers, guns drawn, helped him navigate through the crowd. On the lookout for his family, Mohammad shouted for his wife.
"The crowd was too much," he says.
Nevertheless, he persisted and found them – his wife, four children and nephew. The reunited family waited to be processed. Authorities took their fingerprints, examined their documents and issued them barcodes – a refugee processing marker tied to their wrists.
Mohammad and his family boarded an evacuation plane.
In Denver, at 1:26 a.m. Aug. 26, a WhatsApp message buzzed Hesbol's phone, lying on her nightstand. It was Mohammad's brother. The family had landed in Qatar, just hours before a suicide attack at Hamid Karzai International Airport killed nearly 200 people, including 13 U.S. military members.
The family next flew to Germany and then to Fort Pickett, an Army National Guard post in Virginia.
"OK, we are secure right now," Mohammad felt.
Back in Denver, the Morgridge College of Education community mobilized. Hesbol led the effort, with support from Uttiyo Raychaudhuri, vice provost of Internationalization, who collaborated with colleagues across the country to help get the family out. DU's Office of Government Relations and Community Affairs also helped by alerting Colorado's congressional delegation. 
Hesbol also called on Morgridge alumni Stephen Fusco (PhD '21) and Sarah Bridich (PhD '13). Fusco began drumming up donations for housing and other needs on GoFundMe and LinkedIn. 
A former college classmate responded with an open heart and home. The Crooks, who live in the Denver metro area, started converting their basement into an apartment. The family of four was destined to become a family of 11. Despite such generosity, Mohammad's family still needs plenty of help.
In Virginia, Mohammad, a Fulbright Scholar, volunteered to translate Dari and Pashto and to teach English. With his infectious personality and desire to help, he became a barracks representative too, communicating the needs of 90 refugees to military leaders.
"I'm sure they didn't want him to leave," Hesbol says with a smile.
The DU community worked with a resettlement agency in Colorado to sponsor a very grateful Mohammad and his family. Still, daunting red tape and miscommunication kept them in Virginia. The system was constantly evolving, stymieing progress.
After nearly two months of efforts back and forth, they were released and headed to an airport once more. Their harrowing journey led them to a final descent into Denver International Airport, where bright, smiling faces greeted them. They were home.