From Pandemic to Endemic: Emerging Educational Issues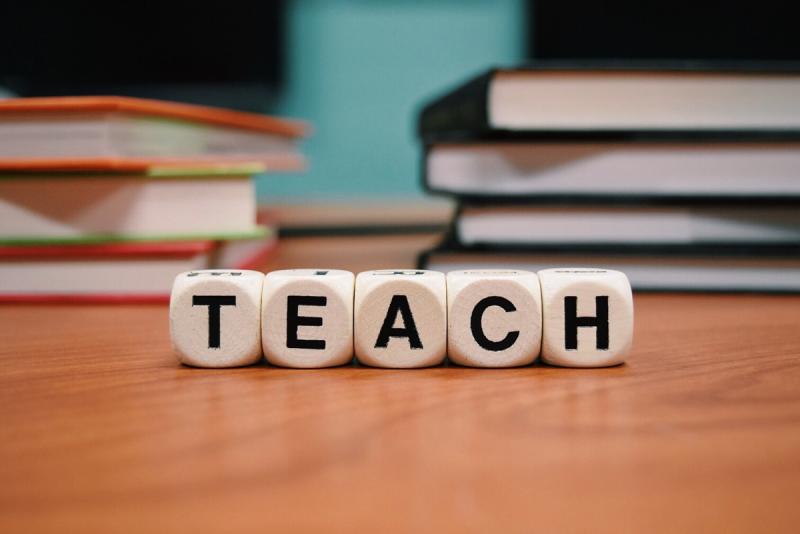 The novel coronavirus has created unprecedented challenges that were unforeseeable two years ago. The University of Denver is bringing together experts from around the country to discuss the impact of COVID-19 on individuals, relationships, mental health and workplaces during the second annual Seeking Tomorrow's Answers Together (STAT) Conference on January 26.
The DU Newsroom is also exploring many of these challenges by speaking with faculty experts about the issues that have arisen or have been exacerbated because of the pandemic. Erin Anderson is an assistant professor of educational leadership and policy studies in the Morgridge College of Education. She shares her thoughts about emerging educational issues due to COVID-19 in this interview with the DU Newsroom.
Many students fell behind during remote learning and they may not be ready to move on to the next level. How is this or should this be handled?
We need to be realistic. Catching students up may not be possible, and it is unfair to teachers and school leaders to expect them to be able to address unfinished learning with the current uncertain conditions. We need to adjust our learning goals to meet students where they are through creating grade-level, engaging learning as opposed to remediating learning. Students will make up learning if they are challenged with high expectations and culturally relevant lessons and given the social and emotional tools to cope with a global pandemic, the expectations of school and society's political and social upheaval.
Let's pause testing. This pandemic is a great opportunity to rethink what we mean by "falling behind." There has been an emphasis on testing data as the primary indicator of student learning and school effectiveness. These tests are based on standards that may not be reflective of the complexity of schools, may not represent all cultural values and may be adding to disparities as opposed to lessening them. Schools and districts should be looking to build back community, to bring community into the problems and dilemmas, and to build relationships between and among educators, students, and families.
Now that students are back in the classroom what unique challenges have emerged?
There are several challenges facing schools that are not necessarily new but have been exacerbated by the COVID-19 pandemic. The first is a shortage of teachers and other school staff, such as bus drivers and cafeteria workers. Teachers are leaving their jobs, and they are missing more days of school, often related to sickness in their families or exposure to sick students. There are not enough substitute teachers to fill positions, so teachers and district staff are covering those absences, usually during their own planning time. This cycle of being overworked and overwhelmed is then contributing to teacher absences and teacher turnover.
Secondly, a major challenge is students' social and emotional health and well-being. Our young people have been through so much in the last two years, and they are having trouble coping. That is manifested in behaviors such as frustration with others and a lack of social skills. Students are struggling and teachers must both deal with those mental health issues and make up for online learning. We can't over rely on teachers for socio-emotional learning — that is not their training. We need to staff schools and districts with mental health professionals.
When will schools start operating normally again?
In many ways, schools are back to normal. Many issues facing schools predated COVID and issues brought on by COVID will persist for many more years. School systems need to accept this new reality and work to change and adapt. Schools still have the same goals — teaching and learning. Teacher and school leadership preparation needs to respond to this new normal by centering equity and social justice. We need to help teach school staff how to effectively problem solve and work collaboratively towards a common goal. We need to train teachers in blended learning models and methods, so they are prepared for future disruptions. We need to recognize that online learning may be some part of our public education system moving forward and commit to understanding how to make it more effective, to mitigating the digital divide, and to learn from stories of success.
Can education emerge stronger than before COVID?
If the education system is willing and able to address the inequities in the system that were present before COVID-19, they can emerge stronger. If they rush back to the status quo, they will likely emerge similar or weaker than before the pandemic. Teacher shortages are real. Teachers are leaving, less people are entering the profession, and that will have an impact on teacher quality and the ability to create a positive and excellent learning environment for kids.
Teachers and leaders have been pushed to the brink. They have given of their time, their well-being, and their emotional support and have at the same time been villainized by some media, families, lawmakers, etc. Funding and morale must be addressed. School staff is being asked to do too much with too little. The extra demands on teachers and administrators need to be scaled back. We need to care for our teachers and not just put the burden on them. We need to create ways to expand the pool of teachers and administrators by respecting, compensating, and supporting teachers. We also need to buffer schools from political debates. That work needs to be handled by district leaders and state and federal policy makers if we want to emerge stronger.