From Trees to PhD, Graduate Student Refines Her Passion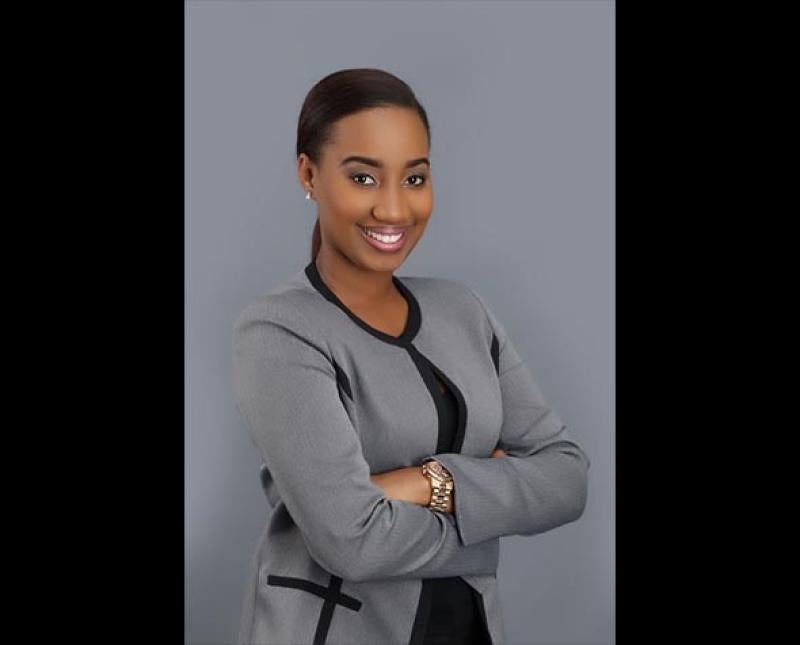 With tree branches waving in the wind, Shenhaye Ferguson stood before her first students.
Spell cat. C-A-T.
They never repeated it back. After all, they were plants. But that didn't matter to Ferguson. At age 5, she found her passion for learning and teaching.
The first-generation college student completed her bachelor's and master's degrees at the University of the West Indies (UWI) in Jamaica, the largest regional university in the English-speaking Caribbean.
That's where she met professor and mentor Saran Stewart (PhD '13), who recommended she attend the University of Denver.
"If I can name-drop Shen's name anywhere, I do," Stewart says. "Shen has published in most of my work. She wanted to learn. She always took initiative to move it to the next level."
In 2018, Ferguson left Jamaica to pursue a PhD in Higher Education at the Morgridge College of Education.
"Ultimately, college students are the ones who are going from university into the working world to serve our country and our community," Ferguson says. "I've always wanted to stay within that niche."
In July, she'll defend her dissertation, an academic pursuit to understand how home community environments shape first-generation Jamaican university students' higher education journey.
For Ferguson, it's personal. She lived a 10-minute walk from the UWI. But that walk can be dangerous. When gunfire erupted, she'd find shelter on campus or at a professor's house. She'd wait patiently, and when it was over, she'd head home. 
"This is why everything is connected to the home community environment. There's no way you can separate a student's home environment from what takes place within the campus space and how they perform in school or the different activities they engage in," she says.
While collecting data on first-generation students, she noticed a heart-breaking trend. Nearly everyone she spoke with recalled being disparaged by their teachers: You don't deserve to be at university. You're going to be a criminal. You're stupid.
Still, they attended university in part to prove the naysayers wrong. And despite Ferguson's decade away from public high school in Jamaica, she says the education system is in much need of transformation. 
"There has been some progress but not enough until everyone can access education in Jamaica. If you think about higher education, this wasn't created for persons like us," Ferguson says. "There's no way you are from a poor family and you would be seen at a university a couple of decades ago."
From matriculation to graduation, administrators need to consider a student's home community environment, she says. Without support systems, the journey to graduation can be challenging. Ferguson advocates for intentionally creating resources for both traditional and non-traditional university students so that they can flourish in higher education and beyond.
She found that support in Stewart. The now-University of Connecticut professor watched Ferguson excel and find refuge in school.
"It only takes one generation to switch the entire landscape, and Shen is that generation," Stewart says.
In addition to her doctoral work, Ferguson is an adjunct faculty member in the Graduate School of Social Work. She teaches a class called "Power, Privilege and Oppression." She started last fall, and as an international professor with a bachelor's degree in American history, she offers a unique perspective.
The course is part of GSSW's core curriculum, meaning anyone who wants to be a social worker must take it. Ferguson takes pride in teaching it, especially at a predominantly white institution.
"With so much backlash against racial and social justice pedagogy and pushback against incorporating theories such as Critical Race Theory, some of us have to advocate for changing the narrative. If we get to reach 15 students and those 15 students can reach 15 more and that ripple effect continues, then your work is done, you've made your impact, you have made your point," she says.
As Ferguson enters this next chapter, she hopes to combine her passion for administration and teaching. No doubt, she'll stand in front of many more classrooms. But none will be as significant as her first – a yard full of trees foreshadowing a lifelong journey ahead.
To learn more about this year's Commencement ceremonies, please click here.