Two-time DU Graduate Finds Perfect Fit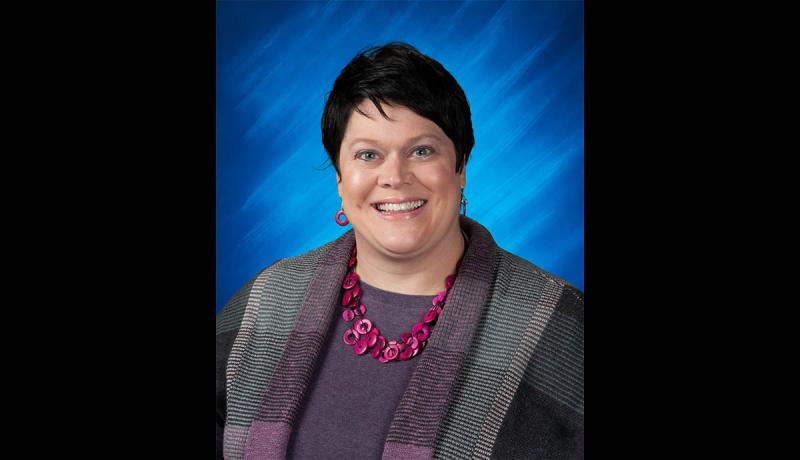 Liann Hanson was living her dream in 2000, but dreams not yet realized lay ahead.
After graduating college, the 22-year-old from West Fargo, North Dakota, packed her bags and headed southwest on an 11-hour drive. It was scary, but she was not afraid. Her dream job in hand, she knew it was the right fit.
Hanson was starting her career as an educator at 27J School District in Brighton, Colorado.
She had earned a bachelor's degree in elementary education, with an athletic coach certification and Spanish, at Augustana University in Sioux Falls, North Dakota.
Her academic advisor, she says, had doubts: "Liann, I don't think you can be an elementary teacher and an athletic coach," he said. "I just don't think it can be done."
His words, like kindling, helped ignite a fire within Hanson.
"The minute he said it, it was game on," she says.
During her first year of teaching and coaching, her principal saw something unique in her.
"I think you need to go to this principal preparation [through DU] to see what it's about," she said.
Hanson replied, "I'm living my dream. I don't want to be a principal."
The third-grade bilingual teacher and coach for junior varsity basketball and sophomore volleyball loved her job. She was doing exactly what she wanted.
"I can do this. This is doable," she thought.
During her second year at 27-J, her principal nudged her again about the principal course.
"Liann, I really think you should go to this," she said.
Hanson went. After all, it was only an introductory meeting.  
Through the cohort, she met people who had principal licenses, but they weren't all principals. They held various jobs. With a passion for sports, she wanted to become an athletic director. Before completing her principal licensure, she got a job as an assistant principal. And during a candid conversation with her principal at the time, she realized her dreams were changing again. She wanted the camaraderie that principals enjoy.
 "I do want teammates," Hanson says. "I do want to work in a bigger district that has multiple elementary schools that I can team with that I can bounce ideas off of."
Yet after receiving her principal's license, she wanted still more. She enrolled at the Morgridge College of Education to complete an MA in K-12 administration and policy studies and earned her degree in June 2007. A month later, she continued her studies at DU in a PhD program. "Being in that master's program, I didn't want to go anywhere else," she says. "It really pushed my knowledge on education, teaching and instruction."
As she began the master's program, she was promoted to be a principal. Sixteen years and three states later, she found a new title: director of standards-based instruction at Fargo Public Schools.
In July, Hanson walked into a district office for the first time not as a teacher or principal, but as a member of the staff.
"In about six months, you'll become one of us," a colleague remarked. "Right now, I want you to write down things you don't want to lose."
Hanson jotted down a list. She didn't want to forget her experiences as a teacher, assistant principal and principal.
"I look back at it," Hanson says. "I want to make sure that I stay grounded at the school level.