Morgridge Professors Among Most-cited in Field as They Continue Crusade for Accessible Early Childho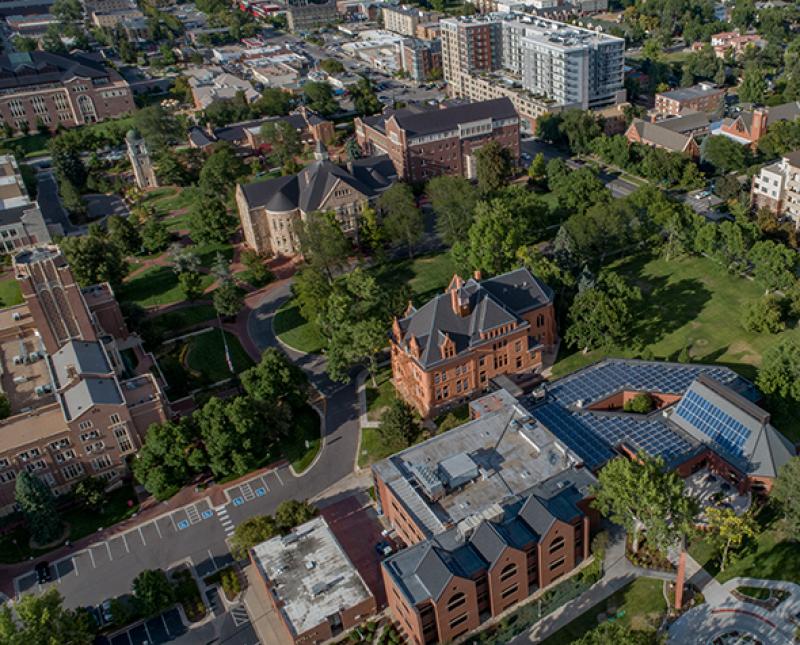 In the world of early childhood mathematics education, few researchers are as prolific as University of Denver professors Doug Clements and Julie Sarama.
An analysis by the Journal of History found that Clements and Sarama are the second- and 11th- most-cited authors, respectively, among their peers. The article, titled "The 500 Most-influential Articles in Mathematics Education Research for The Period 1970-2020: A Bibliometric Citation Analysis," breaks down the most frequently referenced work by experts in the field.
Clements says he was surprised but pleased by the honor and added that he and Sarama focus their research on a narrow area.
"We do a lot of cognition research and curriculum building in early math," Clements says. "Apparently, people have been reading our works not only in [the Journal for Research in Mathematics Education], but it may be that we're also cited in [the Journal of Cognitive Psychology], [the Journal of Educational Psychology] and others because of the fairly wide coverage of research questions we're addressing."
Clements and Sarama have been at the head of some of the largest research grants received by DU faculty in recent months.
The Office of Research and Sponsored Programs released its awards list for July, the largest of which was a nearly $2 million grant from the Institute of Education Sciences, part of the U.S. Department of Education. The award will help fund the development and evaluation of research-based early childhood math resources by Clements and Sarama (Denis Dumas will help with the evaluation) and is tied to more than 25 years of dedicated research on early childhood mathematics. In the project abstract, the work is described as developing an "innovative, integrated, intelligent and interactive system of technologies … that will provide the best of personal and digital tools for assessing and supporting children's learning."
The project has a particular focus on helping teachers in rural and under-served areas, who face unique challenges around resources. Not only must the cost of curriculum be considered, but also the cost of rolling out professional development for teachers alongside it. Often, Clements says, early childhood professionals in these areas are taught about health, safety and general human development while easily accessible math education tools are scarce.
Sarama adds that the COVID-19 pandemic further changed the approach. Teaching has changed, and teachers are stressed, she says—and they need tools to help them better support children's learning.
"What's an easy way to give kids really high-quality math instruction that's based on development?" she asks. "This [system] takes well-researched content and links it to professional development. A teacher or parent can go in and see that their kid is doing this, they're about ready to do this; they're not quite ready to do that. Why don't you (the educator or parent) ask them this big question while you're playing today?"
Another grant, funded by the Department of Special Education, is focused on inclusion in early childhood math education and making sure there is equitable access and opportunity to educational resources. The millions of dollars in grant funding brought in my Clements and Sarama, across many projects, serve the larger goal of accessible and scalable resources for early childhood educators.
"We're trying to get funding from all these different places just to fill in all these different pieces," Sarama says. "We've looked at schools. Now we're going to put in more grants to bring these types of educational tools into daycares and more informal settings. Technology is expensive, and we want to make sure we're meeting the needs of a wide variety of people."