What Happens When We Leave?
DU researchers hope to help prepare preschools to be emotionally intelligent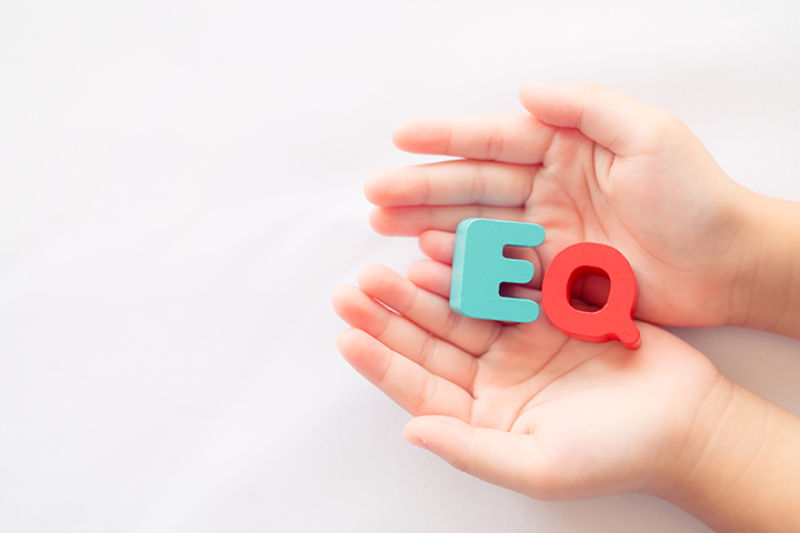 Social-emotional skills are essential to solidify a strong foundation for mental health in early childhood. In collaboration with Yale University and Portland State University, researchers at the University of Denver's Morgridge College of Education (MCE) and Graduate School of Professional Psychology (GSPP) are exploring the value of emotions during the critical preschool years with a two–year research study entitled Promoting School Readiness through Emotional Intelligence: An Efficacy Trial of Preschool RULER in Colorado.
This important study addresses the fact that learning–in all its forms–is most sustainable when you also teach the teachers.
Just as we can't expect educators to teach math without math skills, we can't expect them to reinforce emotional intelligence in their students' lives without some level of mental health proficiency of their own. "It is critical for adults to be able to understand, label and recognize the words we talk about in RULER," says Rashida Banerjee, a professor and chair of the Department of Teaching and Learning Sciences at MCE, and one of the study's principal investigators (PI).
RULER, an evidence–based approach to social and emotional learning (SEL) for pre–K12, was developed at the Yale Center for Emotional Intelligence by a group of educators and researchers. This approach strives to form a positive culture in schools by reminding children and caregivers to use five critical emotional intelligence skills: Recognize, Understand, Label, Express and Regulate.
With over 25 DU students employed through this collaborative project across disciplines, from psychology to computer science, RULER is having an impact on the learning environment at the University as well.
"The students work with data–and we work with them on dissemination, publications and creating presentations as a large interuniversity team." Banerjee says. "We have a very large team infrastructure–not only at our particular university but also with the bridge over to Yale. We strive to give these kinds of opportunities to our doctoral and graduate students."
Seeing the lights turn on in the minds of the bright young people she is working with is one of the big payoffs for Jacqueline Jacobs, a fourth-year student working toward her doctor of psychology degree at DU. "I love getting the opportunity to connect and work alongside young children involved in the study," says Jacobs, who is inspired by their excitement and openness. "It is motivating to think we could be contributing to their learning and holistic development."
Jacobs is responsible for the training and supervision of a team of 20 student researchers tasked with data collection. "This is the largest-scale project I have ever had the opportunity to be a part of," she says. She also leads efforts to collect data from the teachers and staff involved with the study. "I have grown as a leader, fine-tuned my professional identity and strengthened my ability to collaborate within a team structure," Jacobs says. "It's been a truly powerful learning experience!"
RULER takes the unique approach of focusing on sustainability with sensitivity to the powerful effect adults have on the children they teach—and the setting is important. "Instead of bringing them to our lab or bringing them to our clinic, we go to them," says Kelly Elliott, an assistant research professor in GSPP. Elliott is co-PI and project coordinator of the Institute of Education Sciences (IES) grant that funds this study and is endorsed as research faculty by the Colorado Association of Infant Mental Health.
A core feature of the study is that researchers perform assessments in the schools–within the natural settings where children, teachers and administrators co-exist.
Elliott explains it like this: We could go to a different school every day and implement a different curriculum focused on the kids, but that is not sustainable if we don't think about the educators and what happens when we leave. "That is why we teach the adults in the school system the skills first; it promotes the sustainability of programmatic outcomes," she says.
The project officially started in the summer of 2022 with the recruitment of preschool sites in Colorado. Researchers at Yale wanted to see how RULER worked in a different area and were   looking for a new site to launch an efficacy trial. At the time, they were studying preschools in Connecticut. "COVID really disrupted Yale's plans for their study, and they needed to find a new place to start over," Banerjee says.
And Colorado seemed ready. The Colorado Department of Early Childhood was established in July 2022–the same summer RULER was launched in the Centennial State–with the Universal Preschool Program as one of its chief priorities. It appeared that cross-discipline, cross-agency collaborations like RULER could thrive. "The prospect of this project to make an impact in our state is strong," Banerjee says.
Unfortunately, the level of excitement was unmatched by the level of participation. Clearly, COVID has something to do with that, too. In a national 2022-2023 school survey, the Institute of Educational Sciences reported a continuing increase in the need for mental health services for students and staff. "Teachers, particularly, are stressed and overwhelmed," Banerjee says. "Even though they see the long-term benefits of this project and the intervention, it isn't something teachers or administrators can put on their plate right now."
While RULER researchers in Colorado may have been unable to recruit as many sites as they wanted to initially, they have hope for the future. And hope for the future is integral to their mission. They are currently working in 67 classrooms at 25 sites involved in the study, "but many more preschools are interested in joining the study," Elliott says. She emphasizes that the impacts of COVID on retention and burnout in our schools are just the kinds of things RULER is trying to get at.
"Now, more than ever, RULER is needed," she says.