Graduate Programs at the University of Denver Rank Among the Top 100
Sturm College of Law receives three top 10 rankings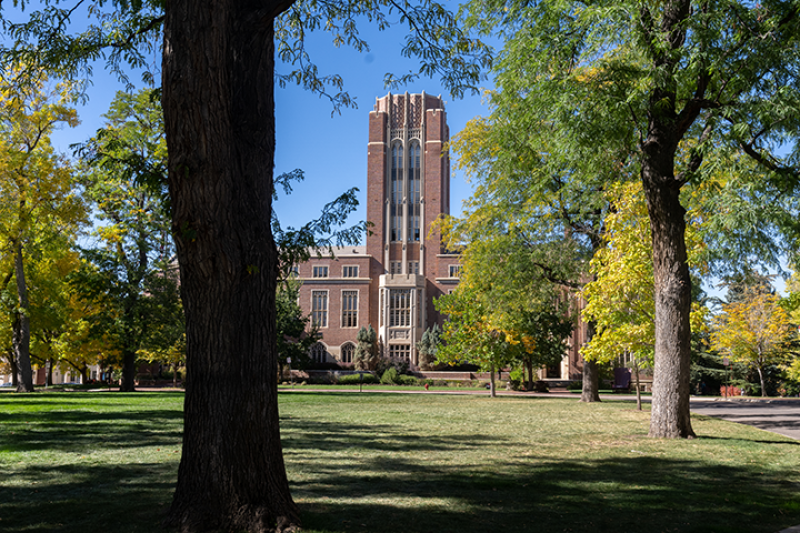 The University of Denver has numerous graduate programs that are once again recognized among the nation's top 100. Today, U.S. News & World Report released its list of the 2023–2024 Best Graduate School Rankings.
The Sturm College of Law received three top 10 rankings, including a No. 8 ranking for the part-time law program, which is up eight spots from last year. The trial advocacy program now ranks No. 6, up four spots from 2022; and the clinical training program ranks No. 9, down one spot from the year prior.
Numerous other specialty areas experienced single- and double-digit gains from last year, including: environmental law, criminal law, international law, tax law, intellectual property, constitutional law, health care law, and business and corporate law.
The specialty areas of legal writing (No. 13) and dispute resolution (No. 43) continue to rank in the top 100. Additionally, Denver Law's full-time program ranks No. 80.
The Morgridge College of Education improved 17 spots and is now ranked No. 83 by U.S. News. Improving three spots from last year, the college's program in educational leadership and policy studies (ELPS) is No. 21 in the category of best educational administration and supervision programs.
The Daniels College of Business climbed three spots for its full-time Denver MBA program. The program is now ranked No. 68 by U.S. News. The part-time Professional MBA program is ranked No. 109 in the country.
"Time and again, our MBA graduates find they have an advantage in the job market," said Vivek Choudhury, dean of the Daniels College of Business. "In addition to highly personalized instruction and one-on-one coaching, our students gain experience solving real-world problems long before they receive their diplomas."
U.S. News & World Report rankings for graduate programs are based on two types of data: expert opinions about program excellence and statistical indicators measuring the quality of a school's faculty, research and students. Rankings data comes from statistical surveys of more than 2,150 programs and from reputation surveys sent to more than 23,200 academics and professionals, conducted in fall 2021 and early 2022.
Fresh academic reputation rankings are not published every year for all graduate programs. Last year, U.S. News released results for the best social work program, ranking DU's Graduate School of Social Work No. 11 in the country. Also last year, in the the College of Arts, Humanities and Social Sciences, the doctoral program in psychology ranked No. 97 and the doctoral program in English & Literary Arts ranked No. 99.
To view the complete 2023­–2024 Best Graduate School Rankings, please click here.