Annemarie Roeper defined giftedness as "a greater awareness, a greater sensitivity, and a greater ability to understand and to transform perceptions into intellectual and emotional experiences" (How the gifted cope with their emotions. Roeper Review, 5(2), 21-24, 1982).
When understanding gifted individuals and their needs, it is critical to recognize all aspects of the individual in order to create and foster an educational environment that meets the intellectual, social, aesthetic, physical, emotional and cognitive needs of the child. Ricks Center understands the unique needs of gifted students and has created an environment that fosters the education of these students.
Identifying Giftedness through a variety of characteristics:
Unusual alertness
High verbal ability
Accelerated thought process
Long attention span
High activity level
Less need for sleep
Rapid learning ability
Keen sense of observation
Extreme curiosity
Excellent memory
Early and extensive vocabulary
Ability to simultaneously process information
Ability to quickly grasp new knowledge and concepts
Abstract reasoning
High degree of sensitivity
Perfectionism
Excellent sense of humor
Preference for older playmates
Advanced ability in play with puzzles, mazes or numbers
Advanced progression through developmental milestones
Advanced comprehension
Large quantity of knowledge and information
Able to generate original ideas and solutions
Intense interest in books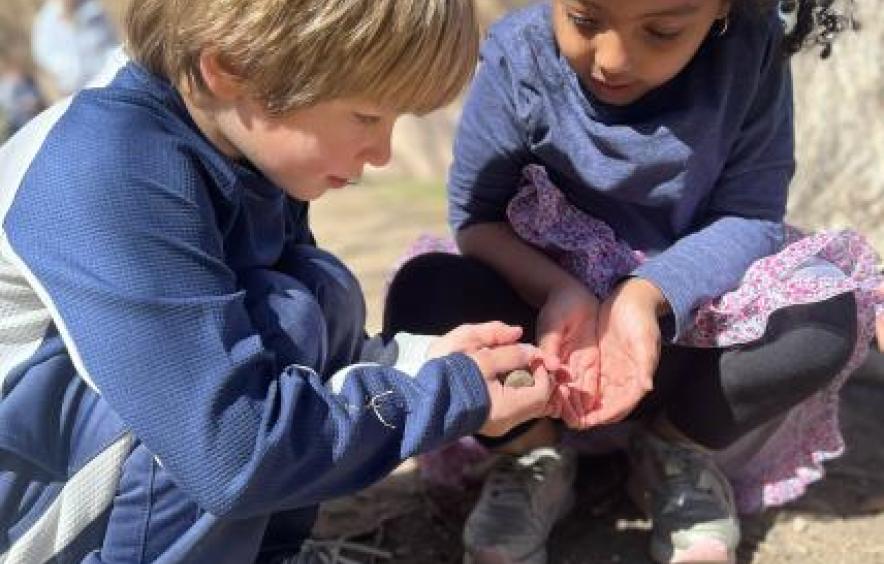 Keep in mind that most gifted children will display a combination of these characteristics rather than every single one.
When identifying these characteristics in a child, it is necessary to consider similar characteristics in same-age peers. For example, a young child's humor may not appear funny to an adult; however, the word play and use of particular joke formats may be unusual for that child's age. It is also important to consider the context in which these characteristics may be displayed. A child is likely to have a long attention span if delving into a topic of interest, but is more likely to be easily distracted and show high level of energy if the topic is not of interest or at an appropriate level. A child may have a large quantity of information about a particular topic - a passion area - and not as much about a non-passion topic.
Gifted characteristics are displayed in children at an early age and assist with the identification of giftedness. Other factors contribute to formal identification; however, recognition of gifted characteristics is the first step.
Parent Resources
Identifying giftedness in children can be complex and often proves difficult or confusing for many parents. Explore the local and national resources listed below for more information. 
Related Books and Articles
Guiding the Gifted Child: A Practical Source for Parents and Teachers by James Webb, Elizabeth Meckstroth, and Stephanie Tolan 

The Social and Emotional Development of Gifted Children: What Do We Know?, edited by Maureen Neihart, et al. 

Educating Your Gifted Child, by Vicki Caruana 

Early Gifts: Recognizing and Nurturing Children's Talents, by Paula Olszewski-Kubilius, Lisa Limburg-Weber and Steven I. Pfeiffer. 

Gifted Children: Myths and Realities, by Ellen Winner 

Perspectives in Gifted Education: Young Gifted Children, edited by Norma Hafenstein, Ph.D. and Brooke Walker 

Re-forming Gifted Education: How Parents and Teachers Can Match the Program to the Child, by Karen B. Rogers, Ph.D. 

Small, Smart and Sensitive: The Young Gifted Child, by Norma Hafenstein, Ph.D. in Smarter Kids: At Home and School, edited by E. Katz 

When Gifted Kids Don't Have All the Answers: How to Meet Their Social and Emotional Needs by Jim Delisle and Judy Galbraith 

Your Gifted Child: How to Recognize and Develop the Special Talent in Your Child from Birth to Age Seven, by Joan Franklin Smutny