Ricks Community Association (RCA)
The purpose of the RCA (Ricks Community Association) is to support the mission of Ricks Center. Working closely with Ricks Center administration on priorities, RCA plans and facilitates activities for the school that foster community building and provides funds for the benefit of our Ricks Community and the enhancement of our children's experience.
The RCA holds monthly meetings to discuss community events, support for the teachers and staff, and fundraising opportunities. We use an "event-based" approach to enable members of our community to volunteer for specific events at a time frame that works within their schedule. 
We are always welcoming new members. Join Ricks Community Association today and become part of a network of community members dedicated to making a difference!
Email Amy Jacobs to Join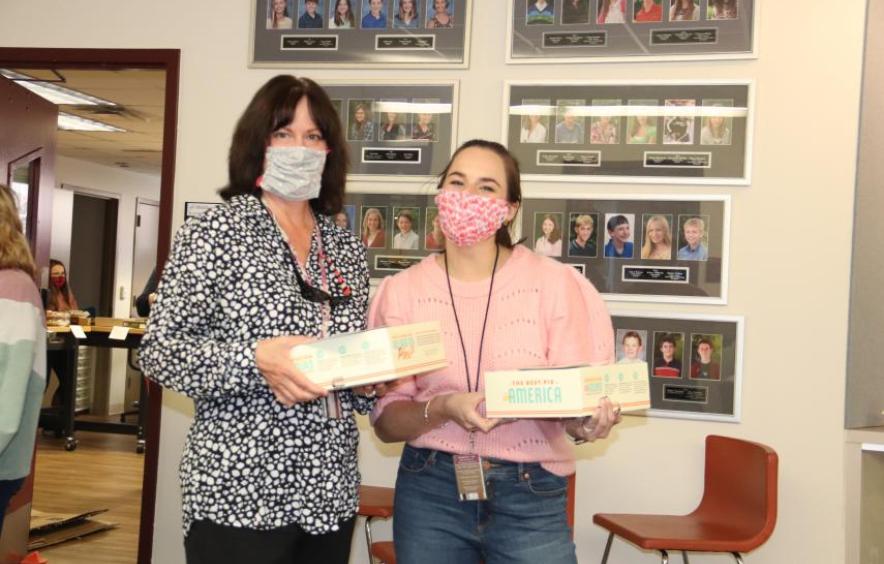 Community Connections
RCA organizes holiday gifts such as our Pie-giving event that enabled all staff and faculty to receive a pie to take home before Thanksgiving, and our much anticipated Teacher Appreciation Week. For Teacher Appreciation Week this past year, parents brought in flowers, goodies for a dessert bar, thank you cards, and donations for gift cards.  
Our most successful fundraiser this past year was our book fair with The Bookies Bookstore that provided teachers with grade-level appropriate books with a focus on diversity, equity, and inclusion.
In the past RCA has helped with Ricks nights at the Ritchie Center for hockey, soccer, gymnastics and basketball games. RCA has also helped to organize Grandparent and Special Persons Day, the back-to-school event formerly known as the Ricknic, movie nights at school, wine tastings, and more. We have an eclectic blend of free and paid events throughout the year to ensure equitable opportunities to meet and connect.  
"This was my daughter's first year at Ricks, so I loved jumping right in and helping to make positive changes at Ricks. I made several new friends through RCA (Ricks Community Association) and saw so many more familiar faces on campus due to my participation. My experience has been rewarding as I helped organize the first pie-giving event and the first DEI focused book fair across the school. Events like these helped the Ricks Families show support for those working within the school while bringing the community together. I am thankful for such a welcoming group of people!"

 

Kate, RCA Member
Join RCA
For more information about RCA, for invites to the monthly meetings and for ways you can get involved, please reach out to Amy Jacobs.